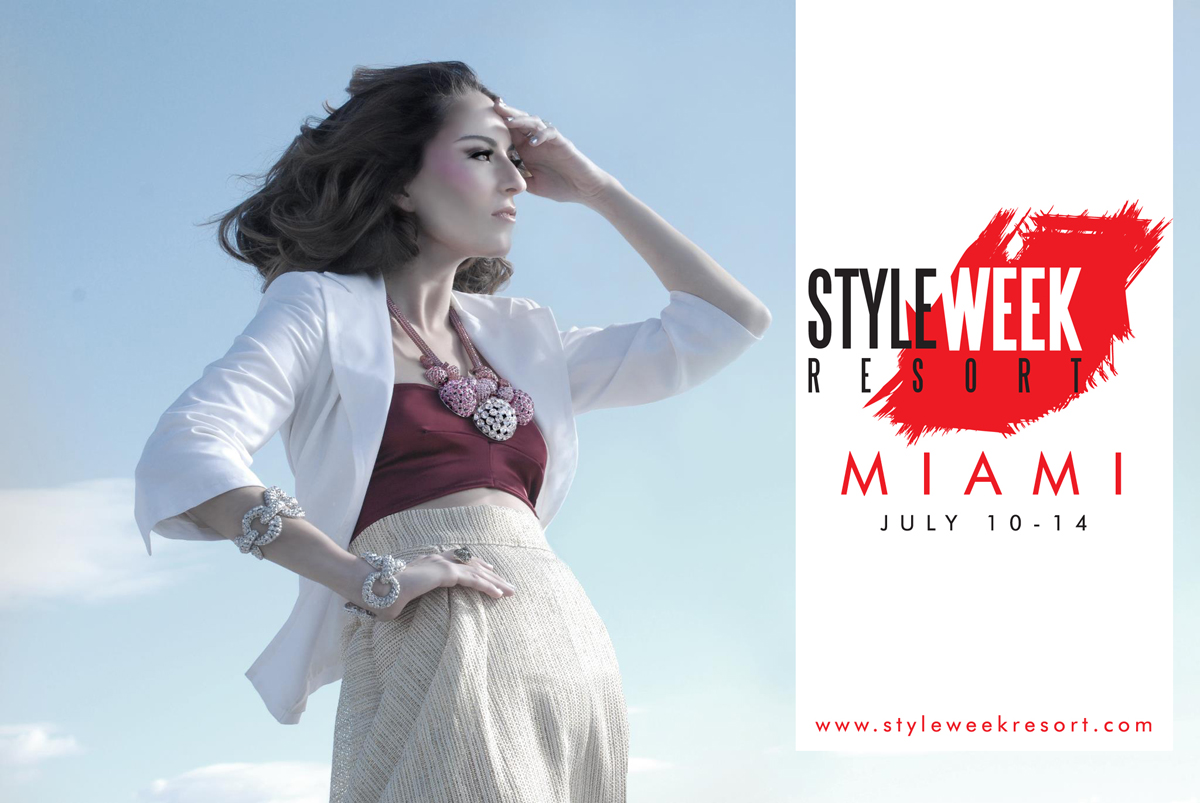 StyleWeek, LLC, a CFDA supported fashion company, announces their newest endeavor, StyleWeek Resort, which will be presented by Alessandra Gold, a native Miami designer.
The inaugural event will take off with an opening launch party at
5.30pm on Tuesday, July 10, 2012 at the beautiful Alessandra Gold Concept
Store located at 3326, N.Miami Ave, Miami, Florida 33137
This Opening and Closing events are open to the public. The exclusive luxury fashion event will be hosted at The Temple House in South Beach, July 11-13, 2012 and will be by invitation only for buyers, press, and select guests.
Designers' collections will be on hand to be viewed and purchased at the closing event on July 14th. The StyleWeek will showcase nine designer fashion shows specializing in resort wear 2012-2013. These designers  include Project Runway alum Jonathan Joseph Peters and current and past participants of StyleWeek Northeast's biannual runway shows. Other designers are; Richard Petit, Amanda Perna, Janeane Marie and Alessandra Gold.
President and Founder of StyleWeek, LLC, Rosanna Ortiz Sinel says, "I am extremely
excited to expand to Miami and our first step at making StyleWeek a national event. As a city with a distinct fashion personality and unparalleled nightlife,, StyleWeek is sure to find a perfect home for its resort season."
Sponsors of the StyleWeek Resort Miami, include:
Swarovski, Showroom 305, Jeffrey Lubin Productions, Presidente Beer, Nuvo, Alessandra Gold, Alex & Ani, Brilliance New York, Sergio Zelcer, Rokbar the official bar sponsor and The Temple House.
To RSVP for this exclusive event, please e-mail rsvp@icypr.com.
About StyleWeek, LLC
StyleWeek, established in 2009, was created with the vision of connecting buyers and press with emerging design talent. A CFDA supported fashion week focused on the business of fashion. StyleWeek is a true celebration of style and culture, which includes both formal fashion shows and community-wide events. For more information about StyleWeek and the schedule of events, visit www.styleweekresort.com and www.styleweekprovidence.com