FLIP TO PREVIEW THE FIRST 35 OF 234 PAGES.
SECURE YOUR COPY FOR $199
Here is what you can

expect

.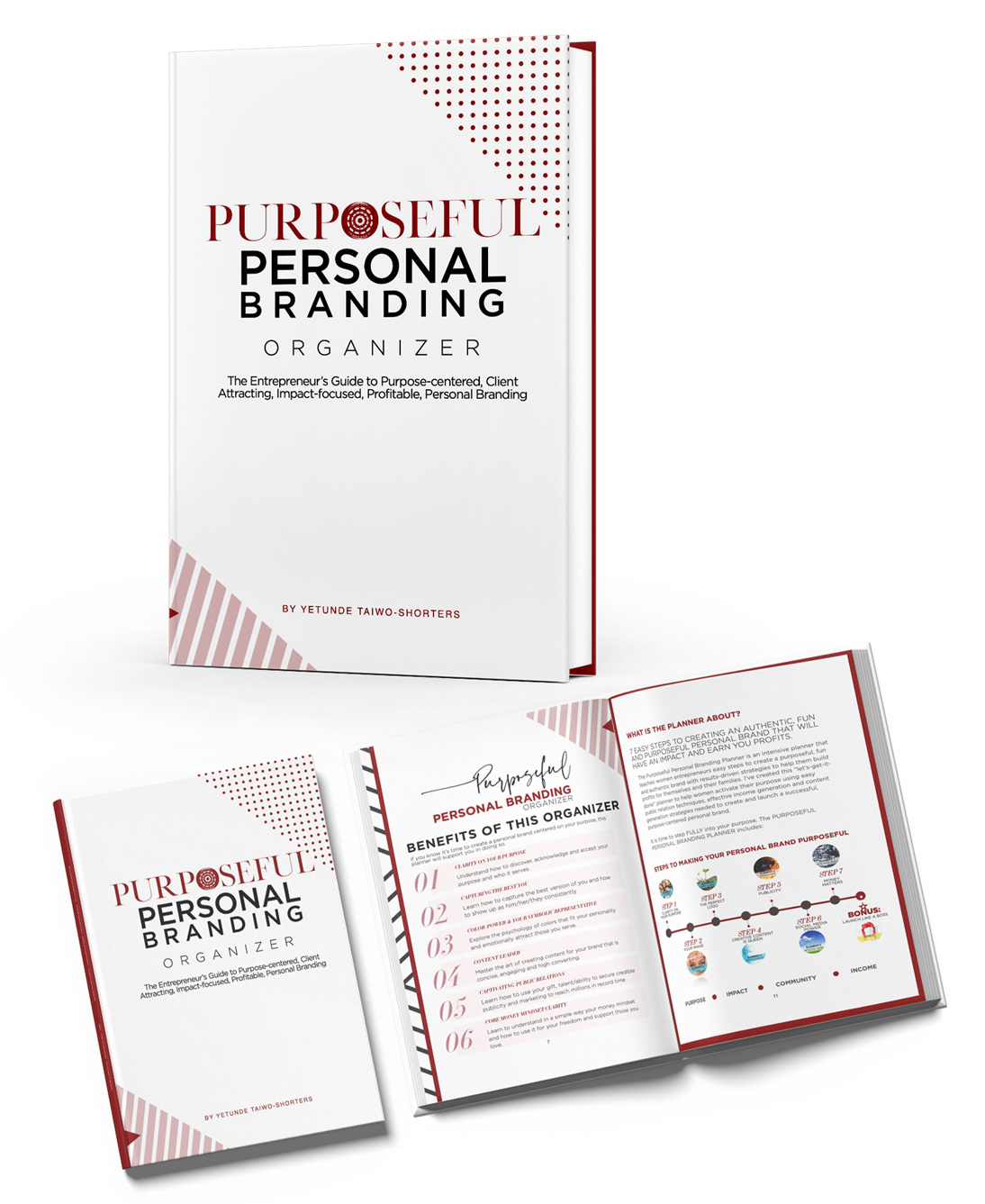 Branding secrets revealed
I have revealed the secrets that can help you become a thought leader who is  goal-oriented, purposeful, enthusiastic, and a respected + paid business leader with a strong personal brand that speaks for itself.
 Significant experience
This unique, organizer has been designed by taking inspiration and extracting knowledge from my 20+ years as an International Publicist, branding and marketing professional, my qualification as a certified Neuro- Lingusitic Programming Practitioner , Motivation and Emotional Intelligence Coach.
  Blueprint to follow

You will get exact words that you can use to secure top-tier media features. Words to help you build an engaged community of people who love you and want to pay you anything for your offers. Including details on how to pick brand colors that are irresistible to your tribe.
 Practical solutions
You will walk away with multiple practical solutions to raising funds, showing up online comfortably and joyfully as your best self, building a purposeful and powerful network, adjusting your money mindset so you can attract more abundance is any aspect of your life and much more. All this gives you the confidence already within you to THRIVE in your zone, your purpose work.
YOU HAVE TOO MUCH TO DO, NOT ENOUGH TIME FOR ALL OF IT.

You're a creative genius who's burning the midnight oil and working hard to get known for your incredible work.

Chances are that you are familiar with one or more of these challenges: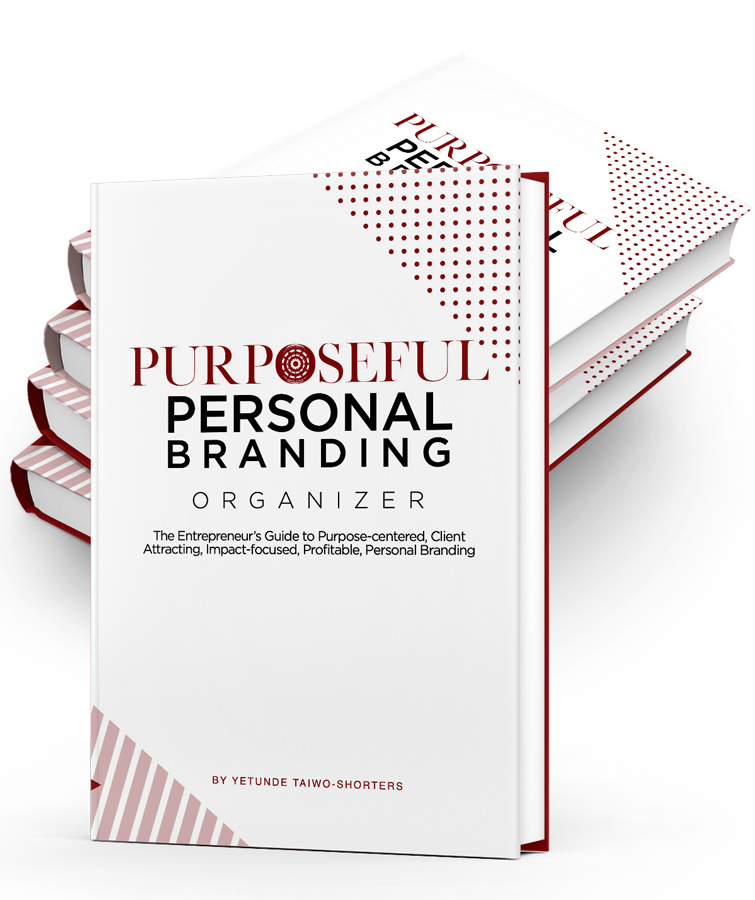 Procrastinating on you
➢ You find yourself procrastinating on important work especially when deadlines aren't involved. Work that will probably catapult your brand and business.
 Hello overwhelm
➢ Feeling SUPER overwhelmed by your extra-long to-do list, courses you paid for and have yet to log in? e.t.c.
 Plans bombed
➢  Always starting off the year with plans to be more organized, get that media feature, launch your business/brand, finally launch that course and nothing happens?
  Running out of time
➢ Find yourself running out of time. Feeling like you should have been where you want to be, like you should be further ahead.
 Innovative genius
➢ Randomly striking up innovative and explosive ideas but are unable to systematically capture, process, and channel them into a workable medium.
 Attract clients, how?
➢ Curious about how you get people to buy from you. How do I get them to subscribe to what I offer? How do I even attract clients?
If you think any or all of these apply to you then don't let them hold you back from being the absolute best at what you do, starting TODAY! Worry no more; because you have found a
one-stop solution to cater to the challenges in the way of your personal brand success.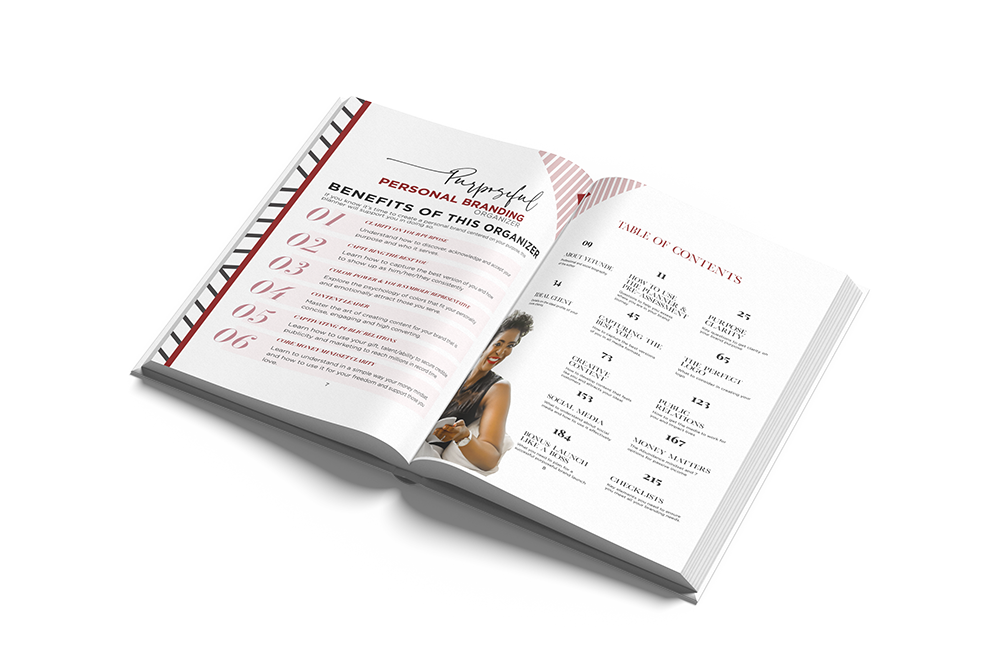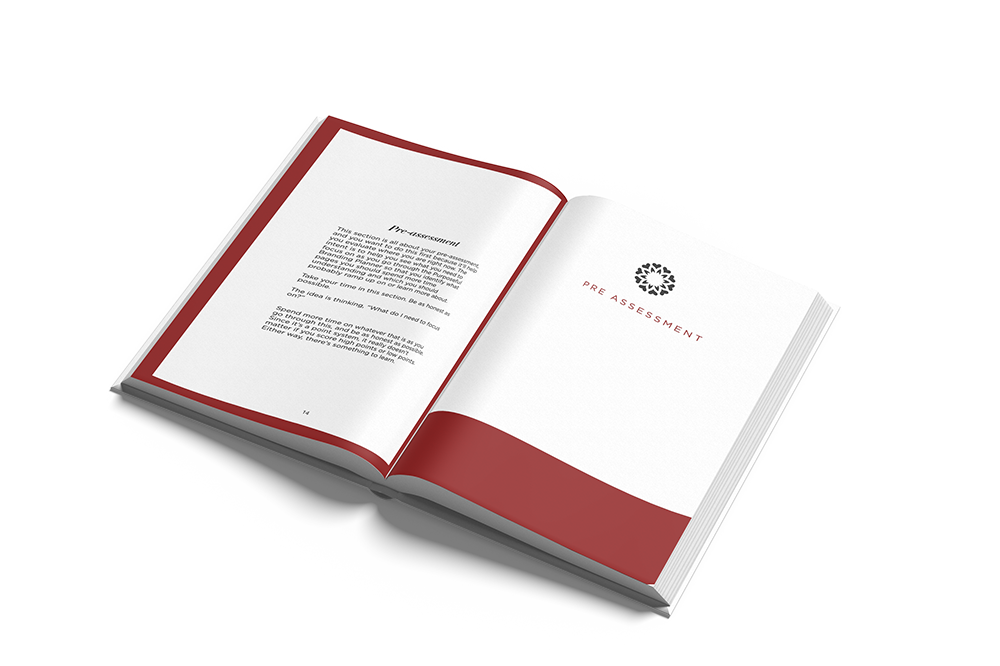 YOU ARE IN THE RIGHT PLACE IF!
Your purpose impact & profits matter to you
<strong>01</strong> You are passionate
You are passionate about what you do and really want to help people
<strong>02</strong> Your Highest version is ready
You are enthusiastic, result-oriented and are always aiming for the highest things in life.
<strong>03</strong> You want to be more productive
You want to bring a positive change in your life by cutting down on procrastination.
<strong>04</strong> You desire crystal clarity
You long for crystal-clarity on your true essence; your life's purpose
<strong>05</strong> Attract Paying Clients
You are looking to build a strong online brand image and attract the right kind of audience, media and prospects.
<strong>06</strong> You want to boost your confidence
You want to boost your confidence and transform your business empire by being your authentic self.
Scroll down to see what I have for you! A Personalized Branding Plan For the Purpose-Centric YOU!
ultimate purpose organizer for
purpose-preneurs
like

you

.

The precise information you need to launch your personal brand in record time!
The Entrepreneur's Guide to Purpose-Centered, Client Attracting, Impact-Focused, Profitable, Personal Branding.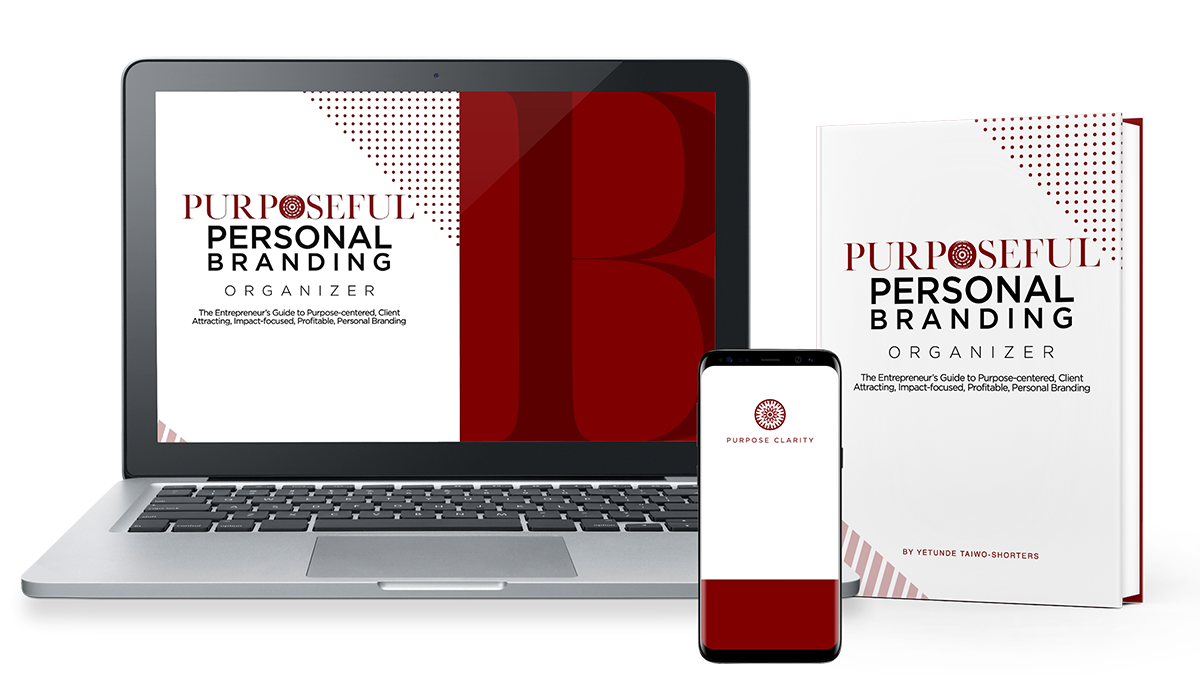 The Purposeful Personal Branding Organizer by Yetunde Taiwo-Shorters has been exclusively designed for branding enthusiasts like yourself.
Plan your purpose, organize your workaholic schedules, design the layout of your work life, and MAXIMIZE your purpose potential through the one-stop solution i.e., It's Soul-Food Recipe for Your Personal Brand. It's exactly what you need to expedite your personal success for impact and income.



We love our purpose-preneurs
"I have paid thousands of dollars working with Yetunde to go through this process for my own  purpose-driven personal brand. What a gift to share with the world such expertise and know-how in a solid organizer. It's her attention to details and practical solutions that literally get you results. Yetunde is always full essence and no fluff and this Organizer is just that. Full essence of what it takes to launch a Purposeful, Impactful and Profitable Personal. WELL DONE!
"The Purposeful Branding Organizer is just what you promised: 'The Soul Food Recipe for Your Personal Brand'. Seven full courses of brand strategy to take our businesses, initiatives, movements, and enterprises to the next level. It was the 4th Course on Creative Content, for me (page 74 … "Creative Content is Queen")! You provided so many cool tools and ideas for me to consider when crafting content that connects with my core audience. Thanks so much for sharing this gem with us! "
"I absolutely love this. There is so much information in an organized format. This is a great tool for now and reference for the future. The way everything is laid out helps to decrease the overwhelm of launching a purpose driven business.
"Yetunde this organizer is amazing!!!!… the lessons are so thorough and all the lessons and tips about social media presence, website, email lists, money and abundance mindset, all the launch ideas JUST WOW!!!
…There's massive value throughout this organizer."
"Thank you so much for your fundraising module. It helped embolden me soooo much! I was able to raise 34.88% of our goal before launch! With a few more people who made a commitment to pledge but did not tell me how much yet. So yay!!!!!!!!!"
"WOW!!! This organizer is beyond amazing, super detailed….Any and every person who follows it and actually does the work will be set up perfectly for success in business and life."
…
IDENTIFY, ORGANIZE, EXECUTE, AND MONETIZE YOUR PURPOSE TODAY
A personalized Branding Plan For You!
Buckle up… it's time to Organize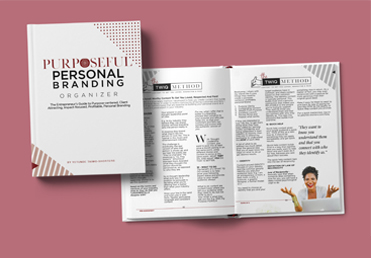 Get Organized
Long to-do lists are overwhelming, ESPECIALLY if they are unorganized. Tired of feeling this way? It's time to organize your personal brand and set it on the path to success! This organizer follows a process that allows you to retain the information you learn . It also shows you how to apply the essential knowledge you need when connecting your purpose to profits.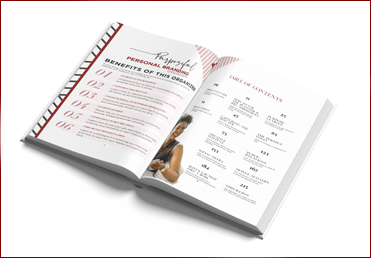 Bye Bye Hustle
Being an entrepreneur is not a walk in a park, and certainly not everyone's cup of tea. It involves a passionate heart, a soul of unparalleled charm, hard work, and constant persistence. The process can get overwhelming, especially when it comes to managing several things simultaneously. What you need is a complete organizational guide to help you along the process. Don't have a guide? We got you!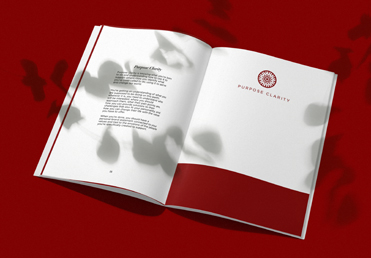 Innovate & Thrive
Entrepreneurship involves SIMPLE innovation and change management. Not having an organization of all the tasks you need to complete AND all the juicy ideas that randomly pop up in your head is a no-no. You need a place to channel out the ideas you get out of those self-brainstorming. You need a place to give you precisely what you require to clarify your purpose, build it solid and launch for impact an confident profits.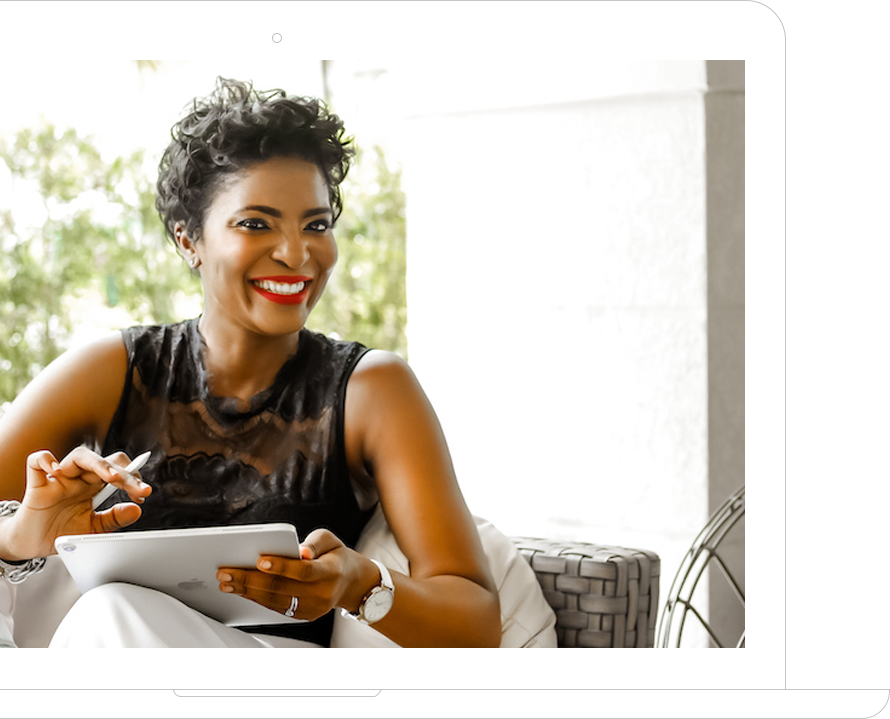 First things first. Here is a little about me…
from adrenal fatigue to....
I've been where you are at the moment: stressed out, mind full of ideas, and overwhelmed about getting clarity on my path. Having multiple passions and trying to understand why they are all relevant. Also, creating content that attracts, engages, and converts. I had already Googled too many things, taken so many online courses, and got tired of getting zero results even after keeping the long lists of should do's and to do's.
I realized that I'm all about goals and results that look beautiful too and are purposeful. Quality is important to me and Excellence is a standard my mother taught me about.
All that needed to happen was to end up in the hospital from adrenal fatigue and realizing I had to make a decision to step fully, both legs into my purpose. That was October 2009. It's been a daily commitment and I've learned a lot that can be valuable to your journey.
I am clear that it was a spirit-led path—I'd love to share many of the things I've learned with you, so you have a transformative purposeful content-generating experience —one where your purpose, what you share about it, and those who you've been created to support with it, are all in alignment.
With my over 20+ years as an Award Winning publicist and supporting purpose-led entrepreneurs, I am certain that I can help YOU build the life of your dreams, all through purpose, branding, and organization! I look forward to this organizer transforming your path.
Purposeful Brand Messaging & Visual Branding
Purposeful Content for Social Media & Beyond
Public Relations & Bullet Marketing Strategies
Engagement, Money Mindset + Profits
Includes a Personalized Self-Assessment
These carefully-designed pages will push you to do less thinking and immediately take action to bring you one step close to the life of your dreams, all while having fun. Be driven at light-speed to achieve more in life by setting your priorities straight. Ready to strengthen your personal brand and start building the life you've always wanted?  Here is your invitation to take my EXCLUSIVE OFFER and transform your personal brand today: