Committed to supporting you in getting radical clarity about your Purpose.
Once you get clear on your purpose with the Purpose Breakthrough Session, below are a few ways we can grow your brand. With over 20 years of experience, I have had opportunities to work on many incredible and life changing projects. My portfolio attempts to highlight projects that matters to today's purpose-centered entrepreneur. I look forward to the opportunity to support you with my skills and expertise to help you bring your vision to life.
Purpose clarity, simple strategies



International Singer/MTV & BET Award Winning Artist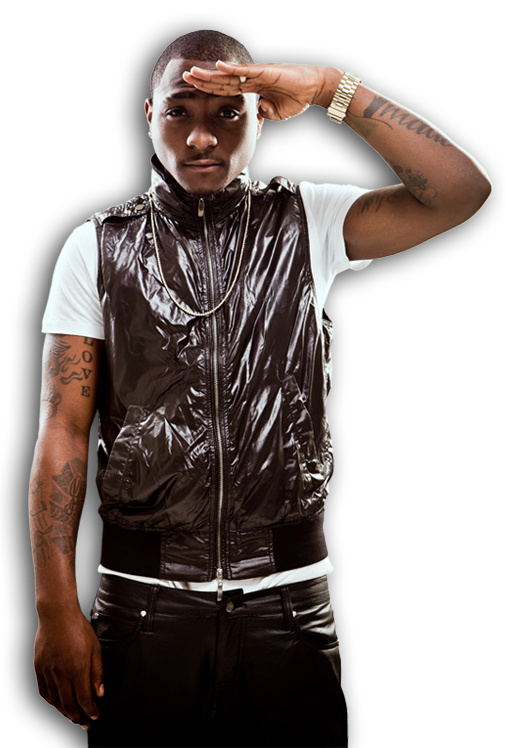 Visual Branding
Team ICY PR was responsible for planning and managing 2 professional photo-shoots for DavidO, and the HKN Team: B-Red and Sina Rambo. We selected the stylists, locations and worked with the photographers to explore creative ideas. Images were used across the world for over 3 years
Video Production
Through the power of an incredible network with Bukola Are and Airis, in a 5-day window, TEAM ICY PR put together and managed the video production planning and crew for 4 music Videos for HKN Music: DavidO including Ekuro and Overseas. We were responsible for selecting models, stylist, make-up and hair team, approving and managing the set and executing the success of each production. Combined, both videos have been viewed over 11million times. To watch the Behind the Scenes click here.(start at 3:28)

Press/Media Coverage
Secured Cover story of DavidO as the first male feature on the cover of Radiant Health Magazine, thanks to Editor in Chief, Nnenna Kalu Makanjuola
Director, Producer, A-list Actress, Philanthropist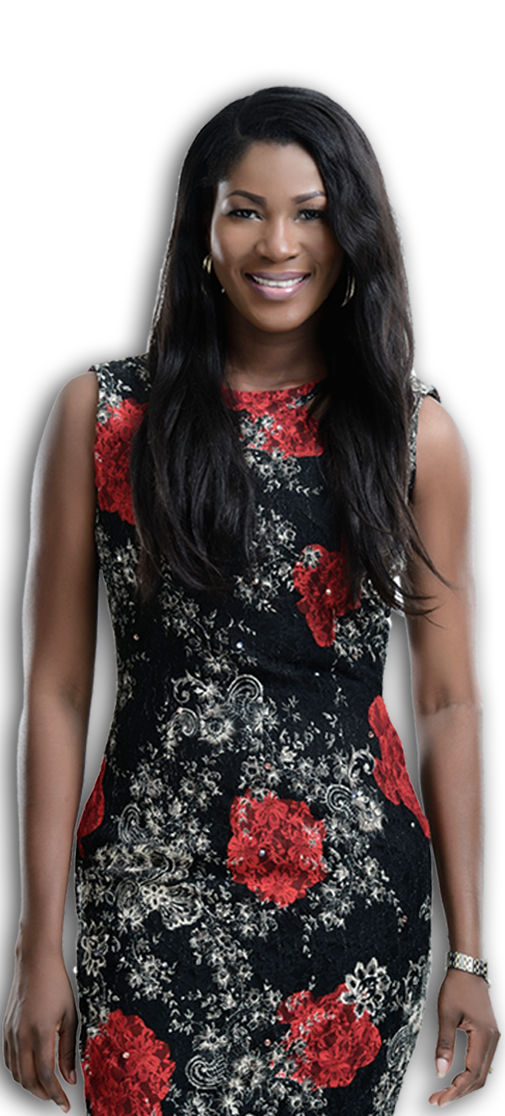 Visual Branding
Stephanie is one of my oldest client. She's been with ICY PR for over 9 years. It's be a beautiful and fulfilling experience that has built a friendship on trust, support and integrity. Stephanie was referred to me by Uduak Oduok. Those 9 years ago we did a brand overhaul. Beginning with her Visual Brand. We needed to capture the essence of her in a way that was sincere, fun and sexy and we put together a team in L.A. Those images catapulted Stephanie's international brand as a bonafide change-maker.  We selected the stylist, location and worked with the photographer to capture HER. Images were used across the world for over 4 years. We created her website, social media branding and managed and still manage her brand to-date.

Philanthropic Projects
As a full service client. We were responsible for all of Stephanie's brand, projects and social work. We created the logo for her no-profit organization Extended hands, her logo for stop the violence against women and the logo dry for her multi-award winning film festival film 'dry'. Dry is an inspiring story of Zara and Halima (a child bride) who find themselves in the same cultural trap regardless of their background, they each struggle to make meaning to their lives. We designed the promotional grpahics for Season 1 of her show 'Make me Fabulous'. We provide visual and verbiage support for Stepahnie's philanthropic work across the globe.
Press/Media Coverage
ICY PR as her official PR company, we are responsible for creating press releases and securing media nationally and internationally for Stephanie. As a result of her re-branding and brand positioning (being highly strategic about partnerships and storytelling) Stephanie secured over 5 national brand endorsements including LG, Kanekalon, Vlisco and more. We secured over 300 press stories on Stephanie and 10 cover stories including Exquisite magazine, Today's woman, Flair, Style Me Up, Next Big Thing, African Vibes and more. Stephanie's work has been seen by over 30 million people across the world. Our goal is to support her in sharing her transformative ideas with the world.
Creating Amazon Bestselling Authors


Authors
My first book cover was designed in 2010 for the book titled Half Moon Bay. In 2013 with a book co-written by my friend/sister Taiece Lanier, we became accidental Amazon Bestsellers. According to techcrunch, there are 12 books per hour uploaded to Amazon.  That means at this rate, an estimated 2.5 million books (including apps) are uploaded every year on Amazon.
Becoming a bestseller on Amazon is now understood to be a big deal. To be in the top 1, 10,100 is a big deal. It means you're making sales and people are reading your work. I caught the bug and discovered the formula to "BESTSELLER" and I activated this formula for my clients all of whom have been in the top 1- 10 spots in their book category.
To-date, my team has helped launch 9 amazon bestselling authors, with 4 authors supported with promotional graphics (they designed their own covers). If you're interested in becoming a bestselling author, click here to learn more.
Bestseller Status
I figured out the Amazon "bestseller" status and I work with my team to do our very best to make sure you secure that title. It opens up opportunities to share your purpose/message and earn more profits. We have a formula that works and we'd like to use it for you. If you're interested in becoming a bestselling author, click here to learn more.
Graphics Production
We create all the promotional items you need to make your book launch a success. From your social media graphics, to your live- banner, to your one-minute promotional video, we make sure you tell the story on your book in a way that is visually appealing, remarkable and fun.
Artists, Professionals, Bloggers, Entertainers, Academics, Designers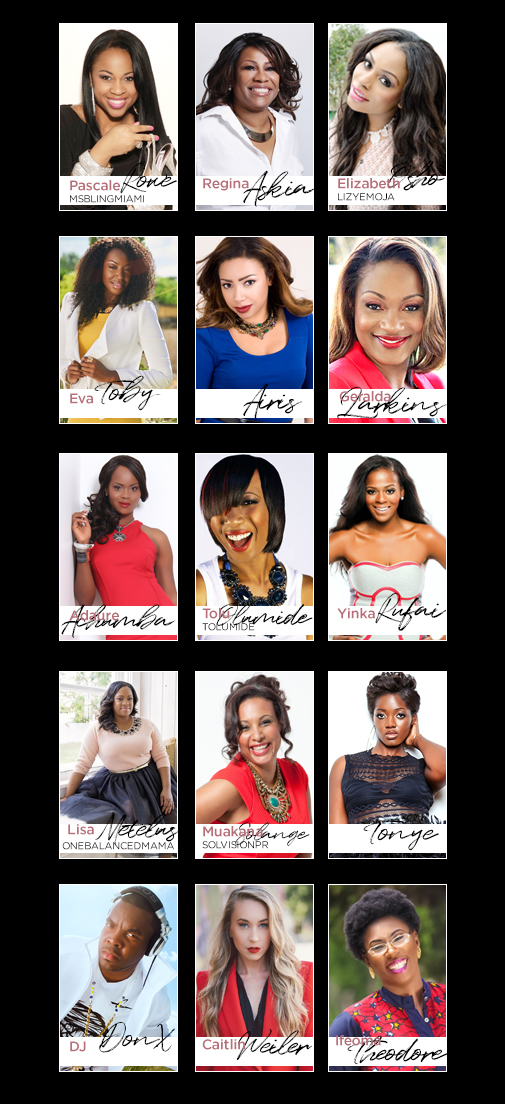 Purposeful, Personal Branding

A-Z purpose-focused branding
Branding my clients range from planning just your photoshoot, to a full branding package which includes: Purpose Clarity and understanding the Power of You is Okay, Outstanding Content, Wealth from Your Purpose, Excellent Launching Like A Boss, Rinse and Repeat with what gets great results. It's our Purpose P.O.W.E.R Blueprint.
To the left are past and present client I've had the honor and privilege to brand. We help you get clear on what you're been called to do, identify and clearly understand who you serve and the best thing(s) you can offer them that they will pay you for, then we create all your visuals, audio and print content to engage them and be yourself authentically online and in person.We watch you change the world and earn money doing it.
Press/Media Coverage
We secure local, national and international publicity for our full-branding retainer clients. Publicity includes strategic partnerships with brands and the media. Combined to-date our clients have been featured in over 200 media outlets across the globe in the past 10 years.
Features have included media outlets like: Fashion magazine, Essence, Inside Weddings, Palm Beach Illustrated, Fisher Island, Radiant Health, CBS, ABC, MTV, Entrepreneur Magazine, Black Enterprise, BELLA NAIJA, YNAIJA, The Guardian, African Vibes, WLRN, MIMI, Women 2.0, Miami NewTimes, Miami Herald, Vanguard Allure, FAB Magazine and more, combined, my clients have been seen by over 220 million people across the world. 
Sign Up for my monthly
P.O.W.E.R. Circle Editorial
for free!
Sign up to get inspiration from my monthly
P.O.W.E.R. Circle Editorials for Free

Yetunde's website is a lifestyle and business blog that shares life lessons and joys (food and fashion), business strategies and productivity tools to support women entrepreneurs.
Personal-Branding
Business-development
Graphic-Design
Web-design
Public-Relations

Yetunde's website is a lifestyle and business blog that shares life lessons and joys (food and fashion), business strategies and productivity tools to support women entrepreneurs.
Personal-Branding
Business-development
Graphic-Design
Web-design
Public-Relations