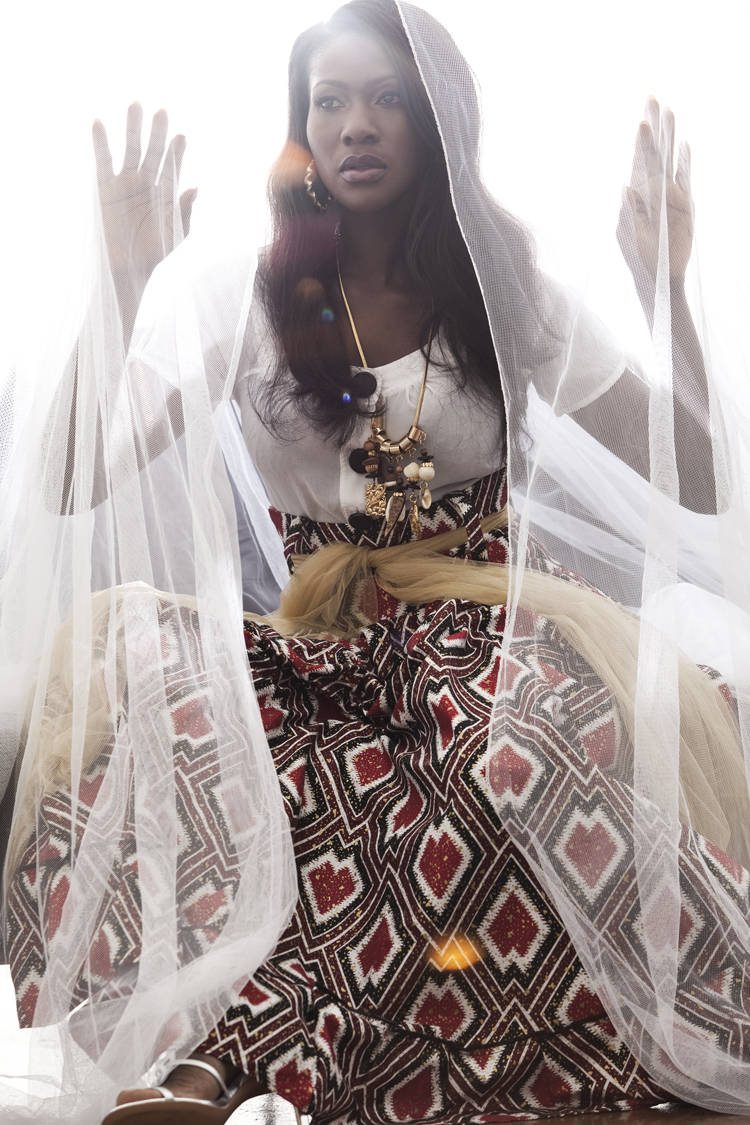 Stephanie Okereke has done it again! This time she will be an exclusive feature in Poize Magazine, an editorial that seeks to shed the negative image of the African woman in the media by disseminating positive media images, profiling successful women of African descent all in efforts to motivate the next generation of African leaders from all socio-economic backgrounds.
The feature by Poize Magazine on Stephanie will be the first publication to detail the A-list actress from a Non-Nollywood and humanitarian angle by focusing on her Non-governmental organization (NGO), Extended Hands.  The mission of Extended Hands is to raise awareness on the many healthcare and personal challenges women in Nigeria face and the understanding that education is the foundation that saves us from any kind of cultural. This is one of the many humanitarian acts by Stephanie. She has also recently partnered with USAID/ACQUIRES Fistula Care Project with the goal of helping the eradication of Vesico vaginal fistula in Nigeria, a major gynecological problem that studies show affects over 800,000 women in Nigeria.
Stephanie recently embarked on a tour with the USAID/ACQUIRES fistula care team beginning in South Eastern, Nigeria. During a visit to one of the Fistula Centers, Stephanie Okereke had one on one interaction with some of the patients who'd recently undergone Free Repair Surgery, courtesy of the amiable First Lady, Mrs. Josephine Elechi.
"This trip has strengthened my resolve to do all I can to advocate for the poor rural women who bear the brunt of this condition….I'll continue to lend my voice, energy and time towards fighting this dreaded enemy of womanhood" -Stephanie Okereke
The tour begins in South Eastern Nigeria but the group will visit other states in Nigeria in the coming weeks and will also be conducting a National Seminar on Female Genital Mutilation, a traditional practice that has been linked to the cause of fistula.
Stephanie Okereke recognizes the need for awareness and education about women's health in Nigerian communities and  the publication by Poize Magazine on Stephanie  is a stepping stone for the Nollywood actress as it brings to light her genuinue care for the well-being and care of her country people. To learn more about Stephanie Okereke and her works, please visit, www.stephanieokereke.net.
Poize Magazine will officially launch this October and in honor of the launch, the Poize team will be hosting a celebration dinner on October 1, 2010. The event will take place at The Royalton, 8201 Weston Rd, Vaughan, ON. Tickets to the event can be purchased by contacting, Blessing Okumagba at 647.993.0696 or Haela Baha at 416.820.3615. You can also fine Poize Mag on facebook, http://www.facebook.com/group.php?gid=68592836696
This has been an ICY Report
For more information about Stephanie Okereke's humanitarian works please e-mail your request to us at  info@icypr.com
ICY Public Relations
Ebele Okocha
T: 305.549.3676
E: info@icypr.com
W: www.icypr.com