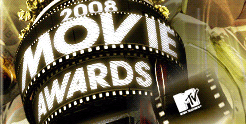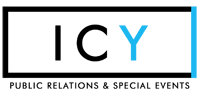 For Immediate Release
Ella Brown Couture is scheduled to be a part of the Starbucks Coffee Company and Secret Room Caribbean Style Celebrity Gift Suite, in Honor of the 2008 MTV Movie Award Events. This two-day luxury celebrity gift suite will take place at The Valadon, a luxury hotel in West Hollywood on May 30 and 31 of 2008 from 3pm – 8pm 
LOS ANGELES, CA May 27, 2008 — Ella Brown Couture ( Los Angeles based designer) has been selected as one of the designer to participate in the Celebrity Gift Suites event in Honor of the MTV Movie Awards. The new Ella Brown Couture collection incorporates a variety of styles and rich fabrics. The mood is very glamorous, and luxurious. Every piece has an exotic extra bold statement.  
Ella Brown Couture's Gift bags will include Custom made jewelry for over 50 A-list celebrities including, Terri Hatcher, Melanie Griffith, Selma Hayak, Kim Kardashian, Brooke Shields, Eva Longoria, Paula Abdul, Fergie, Jessica Simpson, Jessica Alba, Tyra Banks, Posh Spice/Victoria Beckham, Alyssa Milano and many others.
Ella Brown Couture will also be preparing special bags for media houses such LA times, Life and Style, In Touch, Entertainment Tonight, E!, Ok Magazine, Star, Us Weekly, New York Times, Travel and Leisure, People, Haute Living, Daily Candy, Access Hollywood, Lucky and many more.
The Ella Brown Gift bags will include jewelry form the soon to launch Spring/Summer collection.
The new collection now includes bridal wears that unequivocally portrays the creative expression of Designer Adefunke Adegbola. Her fall 2007 collection was showcased at the Miami fashion week and Chicago fashion week respectively in 2007; the collection is in over 30 stores across the nation with stores in Europe coming soon.

"I am so excited about this event and this opportunity. Having A-List celebrities and top industry medias have
a first hand look at my designs and collections and get to meet me at one of the top rated events in the world,
MTV Movies Awards? I am truly honored."- Adefunke Adegbola
The Spring/Summer 2008 Ella Brown Couture collection is scheduled to launch in June.
To see the range of the Ella Brown Couture collection, please visit http://www.ellabrowncouture.com/
# # #
For more information contact:
ICY Public Relations
Yetunde Taiwo
T:  305.940.0067  305.940.0067
F: 215.326.7302
E: yetunde@icypr.com
W: www.icypr.com