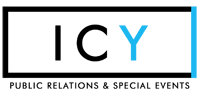 For Immediate Release
Ella Brown Couture launches the color rich new spring/summer 2008 collection. With a bridal collection, new handbags and new designs of handmade fine jewelry added to the collection, the new website is scheduled to launch on July 7th.
LOS ANGELES, CA June 30, 2008 — Los Angeles based designer Ella Brown Couture has designed a new collection that introduces rich colors and a bridal collection to the brand. This collection also includes an array of vibrant handbags and handmade fine jewelry.
On July 7th Ella Brown Couture will launch its 2008 Spring/Summer Collection to the world on www.ellabrowncouture.com. This collection is a very classy feminine collection of full elegance and majesty with a french baroque inspiration.
"I love working with fabrics that compliments a woman's anatomy"- Adefunke Adegbola. Ade uses a range of textures to create her brand. From feather silk, Italian hand made tulle lace, delicate chiffon and predominantly jewel tone with some spice of a pure Swarovski crystals, rosettes and natural gemstone embellished.
The collection is about styling the woman who loves to stand out and has an appreciation for luxury. The Ella Brown Couture brand includes ready to wear bridal collection, evening clutches and bags, eyewear and handmade fine jewelries all exclusively manufactured in Los Angeles California.
"Ella Brown couture is definitely made with the woman who appreciates the finer things in life in mind."- Clutch magazine Online
The brand will be launching a line of cosmetics and fragrance in spring of 2009 with its first flagship store in Lagos, Nigeria. The brand is sold in over 40 selected boutiques and bridal galleries in the U.S, Europe and Asia.
The new website gives the collection new dimensions. To see the range of the Ella Brown Couture collection,please visit www.ellabrowncouture.com
For more information contact:
ICY Public Relations
Yetunde Taiwo
T: 305.940.0067
F: 215.326.7302
E: yetunde@icypr.com
W: www.icypr.com
# # #