Join us for our Second Annual Visual Collaborative Art Exhibition.
Miami Florida
Saturday, April 12 2008
7pm-10pm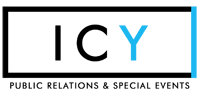 Monday, March 31 2008
For Immediate Release
AN EXCLUSIVE ART EXHIBITION FEATURING SEVEN RISING NATIONAL ARTISTS TO DISPLAY THEIR WORK AT VISUAL COLLABORATIVE IN MIAMI ON SATURDAY, APRIL 12 FROM 7PM TO 10PM PRESENTED BY ADEAVE STUDIOS , ICY PUBLIC RELATIONS AND IN ASSOCIATION WITH UNDERCURRENT ARTS 2563 N. MIAMI AVE. MIAMI, FL 33127

Visual Collaborative is an annual group exhibition/networking event focused on creative professionals and visual artists from all around the country, showcasing a rich blend of media work. These works include New Media Design, Abstract Art, Interactive Design, Oil Paintings and Traditional Painting styles.
The exhibition/opening cocktail reception is organized and produced by Adeave Studios, an Interactive Design & Technology Company that operates nationally and ICY Public Relations, a PR boutique firm focused on International Fashion, Arts and Entertainment.
The first Visual collaborative event was held in Minneapolis, MN on March 16, 2007 at the Center for Independent Artists. The exhibition was one week long and drew over 2000 art enthusiasts to its location. With the success of the first event, the team has decided to make Visual Collaborative an annual event featured in a different city each year. The second series will be held in Miami, FL and will open on Saturday, April 12, 2008 at 7PM.
The event will feature local and national artists showcasing 4 pieces of their art collection. The goal of our event is to educate, inform and entertain the society about these new artists and build a strong bridge between the community and the arts.
Visual Collaborative has adopted a new community outreach program that will enable us to give the proceeds from the event to Charity. Each year, Visual Collaborative will donate to a charity in the local area to facilitate the relationship between the community and the arts.
The charity of choice this year is the Voices of Children Miami- Dade. The mission of the Voices for Children Foundation is to raise funds to ensure that every abused and neglected child in Miami-Dade County has a court-appointed Guardian Ad Litem and that financial assistance and other resources are available for their accompanying health, educational and social needs.
The Artists for the 2008 Visual Collaborative Event are Ade Olufeko- New York City, Audrey Scott – Miami, Dawn Okoro – Texas, Jens Karlson – New York City, Linda Zacks – New York City, Miko Simmons – Minneapolis, Tiphanie Brooke – Arizona
Ade Olufeko is a New York based Web Designer and Digital Design artist. He grew up in Nigeria after leaving Minneapolis at a very young age. Spending most of his formative years absorbing the flamboyancy of Lagos, Nigeria, a hub of creativity and social complexities, his work is greatly influenced by his environment and his mother (Lady Yombol). Ade is an experienced graphics designer, illustrator, and educator.
Audrey Scott cannot resist experimenting with different mediums. Each medium contributes a new avenue to explore her creative process. She exemplifies the use of acrylics to portray her range of emotions. Her goal is to never give up the experimentation with different mediums, which allows her to grow as an artist.
Dawn Okoro, painter and University of Texas alum is pursuing her craft while she is enrolled as a second-year law student at Texas Southern University in Houston – and unsurprisingly she has become something of an accidental celebrity consort and a portrait artist to the stars. So far she has teamed up with Erykah Badu to raise awareness for the singer's nonprofit organization, and has had Shaun Robinson of "Access Hollywood" and Victoria's Secret model Nichole both commission portraits. She's shown artwork in London, and even sent a painting to a show in Australia whose organizer turned out to have appeared in a recent "Star Wars" film. Okoro's art has recently graced the pages of the Paris-based "CLAM" magazine.
Jens Karlsson is the Creative Director at Your Majesty New York, where he directs rich media campaigns for entertainment and consumer brand clients. Karlsson's work has been published in books, magazines and galleries worldwide. He has acted as juror for several industry awards and spoken at conferences. In the online community he goes by the name Chapter Three, chapter3.net.
Linda Zacks is the creative spark behind extra-oomph.com. Her work percolates from the tangible grime that is the oozy texture of New York City. It is about the cacophony of whooping sirens and grinding metal. Nothing is out of the question: old wood, torn paper, rusty metal, ink, duct tape or a scribbled-over Polaroid. Everything is an art supply. Her words form a rhythmic Latin hustle, pimp struttin' with meaning and experiences, setting one up for that same sort of woozy swoon one feels when roaming the streets around Times Square.
Miko Simmons has successfully brought his passion for art and technology to innovate directions in the fine art world while bringing the human element to computer graphics technologies. He has won several international awards and had showings at galleries and museums around the world including the Walker Art Center in Minneapolis, and the Soviet National Academy of Sciences held in the Hall of Architects, Moscow.
Tiphanie Brooke is in her early twenties and works as a graphic artist who specializes in mixed media collage. She works and lives in a tiny studio space in downtown Phoenix. She spends her time working on art collections ranging from mixed media collages, to handmade paper goods, to industrial design pieces. Antigirl.com is her visual timeline of mixed media art. Her work constantly evolves with her life and visual skill, success and failures. Her work is instinctually her own and most certainly unique. She uses a blend of traditional materials and the luxuries modern technology affords.
This weeklong exhibition is open to the public from April 12 to April 19 and is produced by Adeave Studios and Icy Public Relations and sponsored in part by Kindred Spirits, Drysack, Martin Miller's Gin, Exotica Furniture, Wildfire and Loquat Event Management Company.
The Exhibition will be held at Undercurrent Arts, 2563 North Miami Avenue, Miami, FL 33127. The After party for the Exhibition will be held at Karu N Y 71 NW 14th St, Miami, FL 33136. For more information please call ICY Public Relations at 305.940.0067, or visit us online at www.visualcollaborative.com

# # #
GEN ART SEEKS EMERGING FASHION DESIGNERS
Gen Art is now looking for talented fashion, swimwear, and accessory designers who are based in Florida or Georgia to participate in our 5th Annual Fresh Faces in Fashion! This is an unequaled opportunity to participate in a cutting edge, high-profile runway show which is attended by press, buyers, celebrities and fashion industry professionals, all at NO COST to the designer.
Fresh Faces in Fashion is the largest showcase for emerging fashion designers in the continent. The annual shows feature the best emerging clothing and accessory designers who have been working under their own label for the past 1 to 5 years. The Fresh Faces in Fashion program is designed to discover new design talent and give them their first exposure to members of the press, the design community, potential buyers and investors, and an enthusiastic audience of young, affluent Miamians. Fresh Faces in Fashion Alumni designers include Zac Posen, Rebecca Taylor, Uli Herzner, Chaiken, Keenan Duffy, Louis Verdad, Shoshanna, Vena Cava and many more.
Last year, Fresh Faces in Fashion Miami hosted over 1,500 guests for an unforgettable evening under the stars showcasing Miami's own Bogosse, Zula Studio, Secrets of Charm, Maya Swimwear, as well as H Fredriksson (New York), ONG (New York), and local accessory designers Adriana Castro, Erika Pena, and Caroline Dadlani.
In order to be eligible to participate in Gen Art's Fresh Faces in Fashion event, applicants must meet the following requirements:
1) Designer currently has a full collection to show (at least 10 looks)
2) Designer's label is less than 7 years old
3) Designer is currently selling garments/accessories in at least one store
If you meet the above requirements, please send ONE E-MAIL WITH THE FOLLOWING ITEMS TO miami@genart.org:
1) Professional Bio and/or Press Kit (include your e-mail, phone number and address).
2) Low resolution jpg. images showing at least 6 different looks (must be actual clothes or accessories, no sketches accepted).
In addition, you may also send look books to:
Gen Art MiamiRef: Fresh Faces420 Lincoln Rd. Suite 340Miami Beach, FL 33139
The submission deadline is Monday, January 28th. Incomplete submissions or submissions received after this date will not be considered.
Up to six designers will be chosen by a Selection Committee made up of distinguished industry professionals.
Gen Art's fashion program also supports emerging fashion talent through our business seminars, networking events and industry and resource referrals. For more information on Gen Art visit www.genart.org.
We look forward to seeing your work!