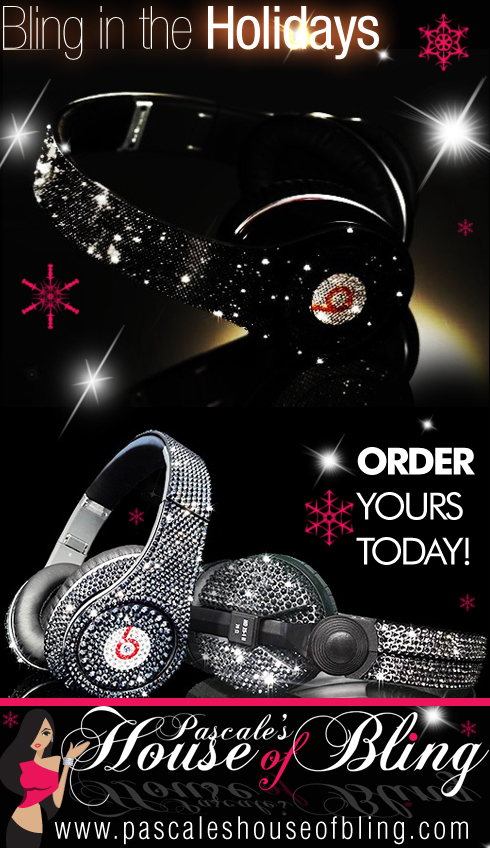 Pascal House of Bling is now blinging (with 300 Swaroski stones) Dr. Dre Beats headphones.
"Bling in the Holidays"
www.pascaleshouseofbling.com
————–
Pascale's "bling" creations range from computers, custom ordered branded shirts, cell phones, cameras more. Inspiration for Pascale's exceptional jewelry and pattern designs comes from beautiful colors, various moods and interesting shapes. She incorporates these elements with both current trends and her own ideas to convey glamour, sophistication and fun. This season's collection will have the addition of new "Swarovski Elements" colors; Citrine, Purple Velvet, Capri Blue, Topaz, Peridot, Jet hematite, Olivine, Sun and Fuchsia.
Celebrities such as actress Lauren London, music artist Lil kim, The Queen of Comedy Sommore and reality T.V. Star, multi-hyphenate, Khloe Kardashian, have been seen in signature "Pascale" Swarovski crystal bangles and custom order "Bling Bamboo" earrings in an array of colors and styles. Pieces from her collection are also sold in the Dash boutique in Calabasas, CA.