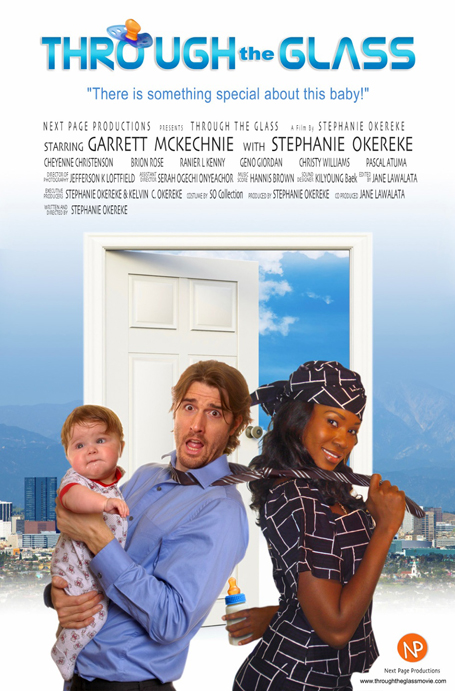 THROUGH THE GLASS MOVIE RELEASE IN NIGERIA SEPTEMBER 16TH 2009
WHAT: The NATIONWIDE NIGERIAN movie release of Through the Glass, a comedy drama on a man's quest to face his fears of commitment with the help of his African next door neighbour.
WHO: Actress, Director and Producer Stephanie Okereke Garrett McKechnie, Cheyenne Christenson, Brion Rose, Rainer L. Kenny, Geno Giordan, Christy Williams and Pascal Atuma
When: Wednesday, September 16, 2009 
Where: Silverbird Cinemas Lagos
133 Ahmadu Bello way.
Victoria Island, Lagos
Silverbird Cinemas Port Harcourt
Obi Wali Cultural Center,
Abonnema wharf road,
Mile 1, diobu, Port Harcourt
Silverbird Cinemas Abuja
Ceddi Plaza Abuja
Genesis Deluxe Cinema
The Palms Shopping complex,
Lekki, Lagos, Nigeria
Ozone cinemas
The E-center
1-11 commercial avenue,
Yaba lagos 
ABOUT THE MOVIE: Through the glass is the story of Jeffrey [Garret Mckechnie] who lives the ultimate bachelor's life going through numerous non-committed relationships, but struggles to excel at work and gain his father's love and acceptance. Jeffrey's life gets even more intriguing when life deals him a card that stops him in his tracks. On a typical day, he returns from work to find a note "take care of your responsibility" left on top of a baby who is abandoned on his doorstep. In nothing short of what is scary, confusing and comedic, he turns to his Nigerian neighbor, Ada [Stephanie Okereke] who he has a secret crush on, to help him.
What happens to the baby? Will Jeffrey break through the glass of his phobia for commitment and keep the baby? Will Jeffrey confess his secret crush on Ada?
Visit www.throughtheglassmovie.com for more information about the film. Press materials can be requested at info@icypr.com
For more information contact:
ICY Public Relations
Yetunde O. Taiwo
T: 305.549.3676
F: 215.326.7302
W: www.icypr.com

-###-