With over 7.1 billion people in the world, I guarantee you; someone else wants to hear your story and can be inspired by you. Even if 1 in 10,000 people are interested in you, that is 700,000 people. Imagine what celebrities who are known by millions experience when people are interested in even where they eat, or what they wear for an event. Today I want to share with you 3 ways you too can build wealth like the celebrities.
 1. Write a Book
Celebrities have been tuned in to story telling for centuries. They share their personal stories about how they overcame, or learned or share fantasy stories with fictional characters. In this digital age, you too can write a book and position yourself as a published writer. There are 3 angles to writing a book.
Information Expert – You share your know-how E.g How I got into the Nollywood industry; How I started my own business, How I created a million naira blogging business e.t.c
Research Expert- Collecting information in a particular industry or lifestyle. E.g- Things you need to know before you move to Africa, What no one tells you about life in Nigeria e.t.c
Fictional/Fantasy writing – You use your creative gift of story telling to tell a compeling and engaging story from your perspective: E.g. Evbu My love by Helen Ovbiagele, Dark Night Africa e.t.c
Writing a book in this age has never been so easy. I recommend the Best Seller in a Weekend Program. I actually co –wrote a book last year and it was a bestseller for over 6 weeks on Amazon. It is worth the money to have your own bestselling book and add the title Author to your name. It opens up so many opportunities.
Information/Research Book writing: https://zw172.isrefer.com/go/bsiaw/yetundetaiwo/
Examples
TV host, Wendy Williams: Hold me in Contempt – a fictional novel
Actor, Hill Harper: Letters to a young brother – Informative
2.     Launch a Product/Service
So, easier said than done right. But think about it. With a product it is cash and carry. You have a product I have cash. I give you the product for cash. Celebrities are figuring out that launching products in the beauty (make-up, hair care products, perfumes), and fashion industry (shoes, bags, clothes) and even the technology industry is where the big box continues. Plus they get to provide a need in the market. So do your research in your neighbor, school, city or state. Find out how you can make the lives of others easier and better with a product or service. You do not have to re-invent the wheel. Even if there is a product in the market now and you can make it better, develop your own version and start where you are. Sell it to your family and if it's that good, they will spread the word. When you figure out what your target audience needs, ALIBABA.COM www.alibaba.com is a great place to find products you can re-brand and launch.
Example of product Launches
Iman launched a make up line

The Kardashians just launched a kids collection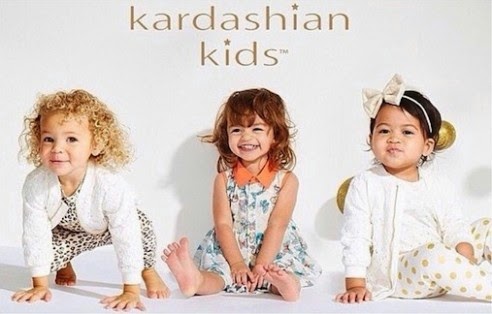 3.     Joint Venture
JV is what they call it on the Internet marketing circles. Joint Ventures are the easiest and fastest ways to grow wealth. As long as you have a product or service that fulfills a need. So when you write your book or launch that product/service, joining marketing forces with people or brands that already have an audience helps. Both parties must share revenue, and sometimes expenses of the partnership. As long as you are providing value to your JV partners, it is a benefit to both parties to work together and promote each other's products to their target market. E.g. If Linda Ikeji launched a social media app for bloggers and partners with Ikechukwu Ofili to promote it to his readers. Both parties have a product that can be beneficial to their audiences and working together, they can both build wealth for their brands.
Example:
In 2013 Jennifer Lopez did a joint venture with Verizon to target the latino market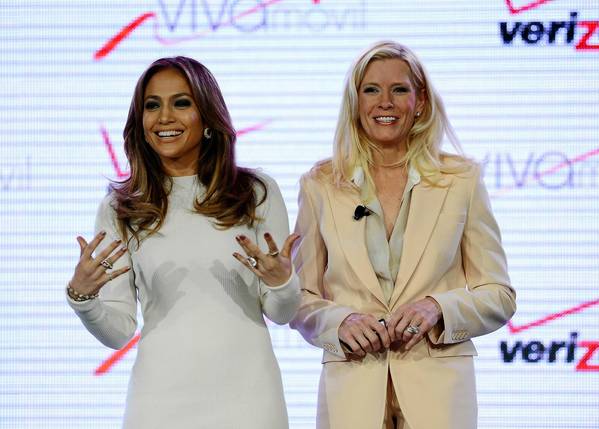 Read more here (http://www.digitalafro.com/celebs-tech-jennifer-lopez-verizon-do-major-joint-venture-to-target-huge-latino-market/
I am looking forward to hearing how these tips worked for you.
Your Purpose Coach and Cheerleader


SIGN UP FOR MY FREE PURPOSE INSIDER! NEWSLETTER
It's free. Sign up today and get some free helpful resources to build profits, including my report on the 7 Easy Steps To A Purposeful, Fun and Profitable Brand.
I am the creator of ICY ACADEMY an online program with a network of Inspired GO-GETTERS who are ready to step FULLY into their purpose doing what they love, while helping others in a way that creates financial freedom for them and their families. With my Signature Program: Meaningful Branding Sequence, I help individuals and businesses create a Purposeful and Powerful Brand that is Profitable. And we have a whole lot of fun on our way there.
To step into your own purpose, visit ICYACADEMY.com
Connect With Yetunde:
Instagram: http://www.instagram.com/yetundeshorters
Facebook: http://www.facebook.com/icyacademy
Twitter: http://www.twitter.com/yetunde
Youtube: http://www.youtube.com/user/icypr
Periscope: http://www.periscope.tv/Yetunde