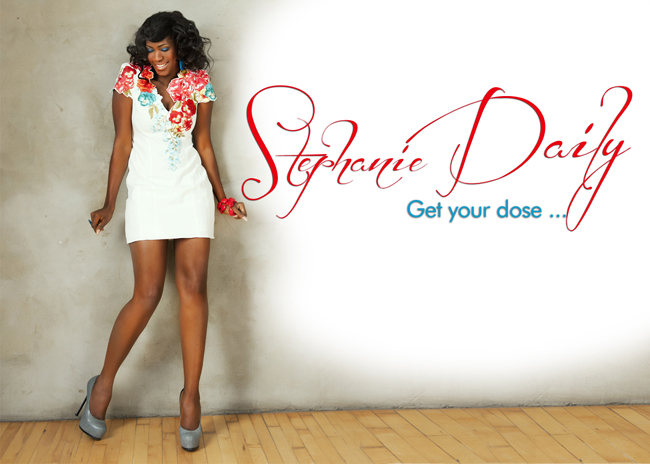 "Stephanie Daily" blends of fashion, beauty, life, and give-aways all in her brand new interactive blog!
The site is aimed to boost spirits and keep you up to date on the actress! And also the interactive channel, "Talk to Steph" that gives visitors the opportunity to help each other solve daily challenges.
"It's my own personal space for me to interact with the wonderful fans I have been blessed with. It's called Stephanie Daily for a reason – that means, everyday there's something new to talk about. So now there's an actual platform that draws me closer to the people who believe in what I do." –Stephanie Linus
Stephanie Daily is daring, charismatic, informative and screams spunk! ICY loves spunk!
This has been an icy report!