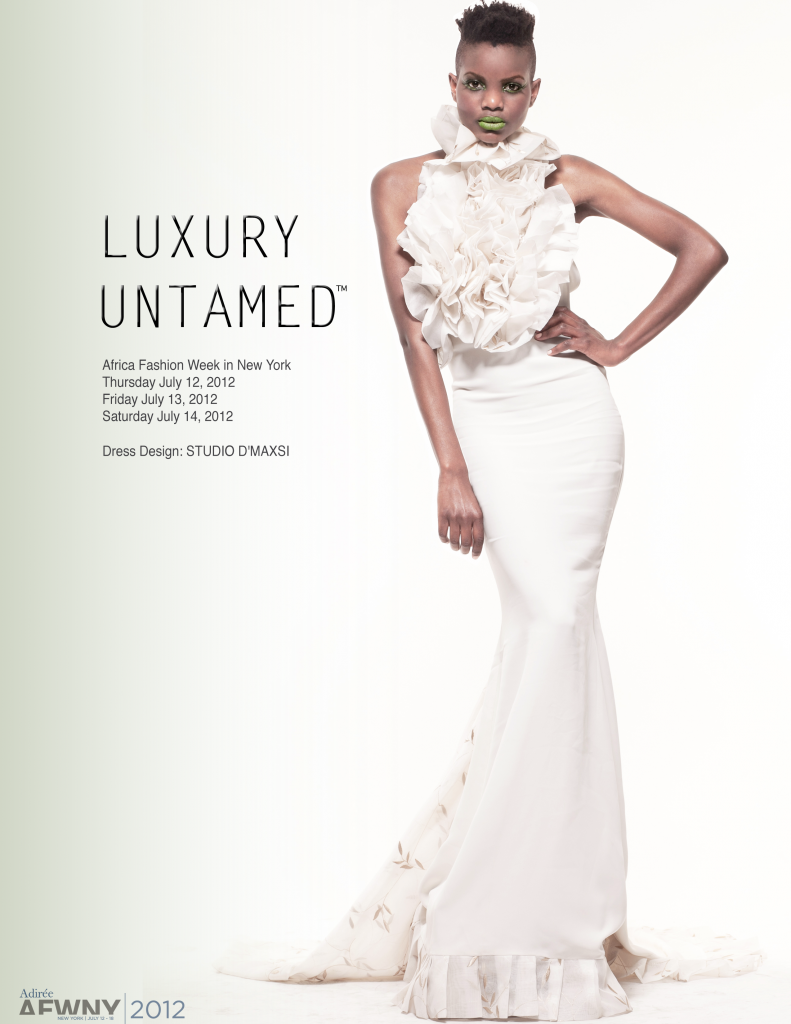 Studio D'Maxsi announces the premiere launch of her new collection at the Africa Fashion Week New York. Afua Sam of Studio D-Maxsi will present her collection at Africa Fashion Week New York, Saturday, July 14th, 2012 at 7 pm. The show will take place at the 41, Broad Street Ballroom in New York's Financial District. Afua Sam is excited about the opportunity, she says
"This is so special in the history of Studio D'Maxsi; it is our first appearance at the AFWNY and a great honor to launch the latest collection there. This new collection is eclectic; my fabrics are a mixture of western and have a touch of AFRICA. My colors are bold and bright, blue, gold, black, white and purple. I chose those colors because it represents my Country GHANA and AFRICA. I'm excited".
Celebrated as an innovative, sophisticated and edgy women's wear line for the modern woman, Studio D-Maxsi's unique designs are for the sexy, classy, funky, chic and confident woman. Born to a family of six, remarkably self-taught Afua draws her creative artistic inspiration from her rich Ghanaian culture. "Over the years, Afua's sense of strength and purpose has grown tremendously allowing her to broaden her horizons and use her experience to create an empire; a legacy that her children could inherit. Her vision and focus led to Studio D-MAXSI". Hard work, determination, and self-sacrifice kept Afua motivated and needless to say, eventually landed Studio D'Maxsi as the lead designer at the forthcoming AFWNY 2012. For more information about Studio D'Maxsi's feature at AFWNY 2012, please visitwww.afwny.com/designers/studio-d-maxsi
This has been an ICY report!