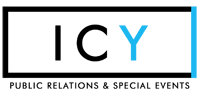 Tuesday, April 15, 2008
For Immediate Release
VISUAL COLLABORATIVE (AN EXCLUSIVE ART EXHIBITION DISPLAYING THE WORK OF VARIOUS RISING NATIONAL ARTISTS AROUND THE COUNTRY) PRODUCES ANOTHER SUCCESSFUL OPENING ART EXHIBITION IN MIAMI.
MIAMI, FL – Art enthusiasts, community writers and various artists came together on Saturday, April 12 to celebrate the opening of the weeklong art exhibition in Miami. Adeave studios and Icy Public Relations, the producers of this yearly Art Exhibition, hosted 6 artists in this exclusive art event opening called Visual Collaborative. The event took place at Undercurrent Arts, 2563 North Miami Avenue Miami, FL. With over 350 people in attendance throughout the night, the event was a great success.
The Artists for the 2008 Visual Collaborative Art Exhibition were Ade Olufeko- New York, Dawn Okoro – Texas, Jens Karlsson – New York, Linda Zacks – New York, Miko Simmons – Minnesota, Tiphanie Brooke – Arizona. Miko Simmons' provocative art was the highlight of the evening.
Visual Collaborative is an annual group exhibition/networking event focused on creative professionals and visual artists from all around the country, showcasing a rich blend of media work. These works include New Media Design, Abstract Art, Interactive Design, Oil Paintings and Traditional Painting styles.
This year Visual Collaborative adopted a new community outreach program that will enable the team to give the proceeds to charity to help build the bridge between the community and the arts. The charity of choice this year was the Voices for Children Miami- Dade. The mission of Voices for Children Foundation is to raise funds to ensure that every abused and neglected child in Miami-Dade County has a court-appointed Guardian Ad Litem and that financial assistance and other resources are available for their accompanying health, educational and social needs.
A much-deserved appreciation goes to our charity partner Voices for Children Miami-Dade and all the sponsors of the event including Drysack and Martin Miller's Gin for the complimentary drinks for all the guests and Exotica Unique for the contemporary furniture. Our heartfelt thanks also goes to Wildfire for their management expertise, 4SHO Productions for their media sponsorship, Ella Brown Couture for its financial support, Undercurrent Arts for the use of the Gallery and assistance with the Art set up and Loquat Event Management Company for their extraordinary planning services and complimentary gifts for all the guests. Thank you to all of the guests that came to show their support. We look forward to seeing you next year.
The Visual Collaborative team has chosen New York as the next location for the 2009 Art Exhibition next spring. For more information, please contact ICY Public Relations at 305.940.0067, or visit us online at www.visualcollaborative.com.

# # #