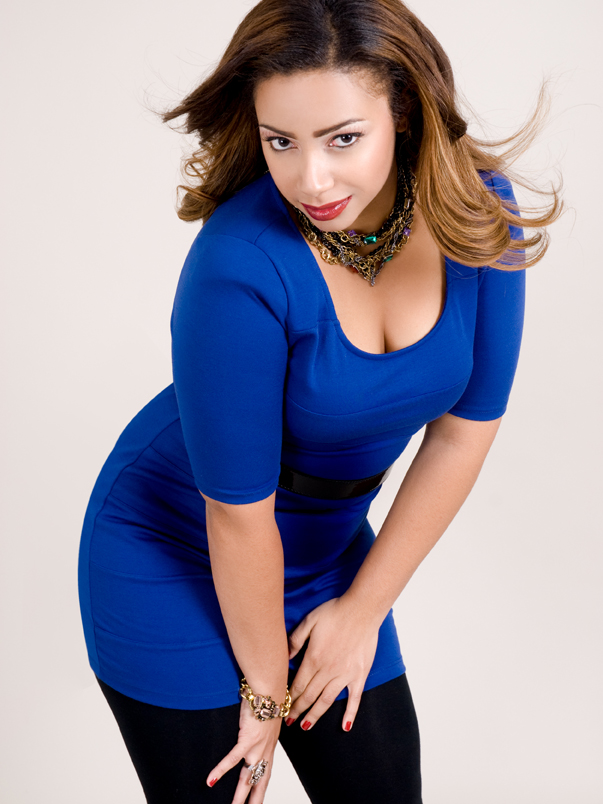 May 4, 2010
For Immediate Release
ICY Public Relations secures debut international Recording Artist AiRis for 2010 media and public relations representation
MIAMI, FL — Continuing its efforts of being the public relations liaison between African Fashion and Entertainment brands and the rest of the world, ICY Public Relations recently signed new recording Artist Asmaa Idrisu a.k.a AiRis to its 2010 public relations roster. AiRis is a singer and songwriter bringing a unique mixture of Pop, Soul and African style to the music industry. The debut album "The AiRis Project" T.A.P is set to be released in the fall of 2010. The album will have 10- 12 engaging hit tracks including the debut single "Without you", "Sick in Love" and Fly Away",
AiRis
Greatly influenced by Mediterranean, rock, pop and African music, AiRis is truly an international Artist. Born in Cairo, Egypt to a Nigerian Father and an Egyptian mother, AiRis spent her young adult years between Nigeria, United Kingdom, and Egypt. In the Fall of 2009, AiRis moved to Nigeria to pursue her singing/song writing career and in the spring of 2010 she created AiRis Music, her own record label. In creating her music, AiRis tries to convey her feelings, experiences, and those of others in the words and rhythm of her style. Her style of music is alternative pop and soul music with various cultural influences, specifically African. Her musical inspirations growing up include; Sade, Sting, Michael Jackson and Madonna; original and unique artists that have their own sound. Often compared to Tamia or Madonna, AiRis aspires to someday collaborate with Quincy Jones, David Guetta, DaftPunk, Darkchild and Cobahms as her career grows as an original artist.
AiRis teamed up with Nigerian Producer Chino Ojunta of C17 Music for her debut single "Without you". She also secured Award Winning North American Director Adam Rush to produce the music video for the single, shot on location in Miami. AiRis is a fresh artist who brings a unique style and sound never before experienced to the African music industry.
"…AiRis was great to work with. She is truly a professional who knows her craft and gives the best
every time." – Adam Rush
AiRis is set to be reviewed by True Love West Africa, Allure (Vanguard magazine), MIMI Magazine and more. Her music video for Without You, will debut in June 2010 with rotations in Europe, North America, West and South Africa.
For media interested in setting up an interview with AiRis about the new album please contact us at info@icypr.com. For bookings and appearances, contact I'Manage Nigeria, Godwin Tom: telephone: 011.234.703.012.2457, e-mail: booking@imanagetalent.com, website: www.imanagetalent.com
For more information on AiRis please visit www.airismusic.com
-###-
ICY Public Relations
Yetunde O. Taiwo
T: 305.549.3676