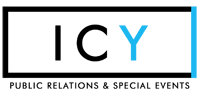 For Immediate Release
FASHION CHAOS AT THE MIAMI 2008/2009 FUNKSHION FASHION WEEK EVENT AS EMERGING DESIGNER KEVA JOHNSON DEBUTS HER SIGNATURE SWIMWEAR COLLECTION, KEVA BY KEVA J, ON OCTOBER 4TH 2008 AT 7 PM AT THE MIAMI BEACH BOTANICAL GARDEN .
MIAMI, FL September 25, 2008 — Designer Keva Johnson will debut her signature swimwear line during Funkshion Fashion Week Miami Beach on October 4th 2008 at 7 p.m. at the Miami Beach Botanical Garden in South Beach, Miami, Florida. With 25 signature pieces for the spring collection, her swimsuits stand out through their angles, edgy look and innovative presence. Creating aesthetically pleasing, functional and comfortable garments, Keva designs with the belief that it's all in the fit of the garment.
Born in New York of Caribbean heritage, Keva grew up in South Florida where she honed her design skills at Florida State University. During an internship at Baby Phat, one of her designs was selected for production and this served as great encouragement for Keva. After earning a Bachelor of Science degree in Fashion Design, this emerging designer moved back to the Fashion Capital New York City where, in less than a year, she captured the attention of top fashion editors, resulting in her designs gracing the pages of Zink Magazine, Black Beat Magazine, Inside Fashion World and Noir Couture. She was recently selected as Member of the Week by Inside Fashion World.
Keva believes that in fashion in order to succeed you must run as far away from the trends as possible and that once you learn to make your own trends you become an innovator. The KEVA by Keva J swimwear collection is about styling the very chic and daring urban fashionista who has an attraction to edgy yet functional swimwear.
"This collection has a lot of metal trims and funky necklines. KEVA by Keva J represents a lot of different elements coming together and making one and I think this collection really shows that" – Keva Johnson.
Keva was inspired by her exotic Caribbean background and exposure to sunny South Florida to specialize in swimwear and what better homecoming than debuting at Funkshion Fashion Week in Miami Beach.
To see the range of the KEVA by Keva J swimsuit collection, please visit http://www.itskaotic.com/
About Funkshion Fashion Week:
FUNKSHION is a unique Fashion Week in Miami Beach hosting accomplished as well as emerging designers showcasing their newest collections for Spring/Summer 2009.
For more information, visit http://www.funkshion.com/.
For more information contact:
ICY Public Relations
Yetunde Taiwo
T: 305.940.0067
F: 215.326.7302
E: yetunde@icypr.com
W: http://www.icypr.com/
# # #