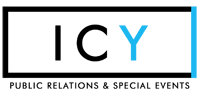 For Immediate Release
Bauhaus is back in Fashion. Claudia Schulz takes the modern fashionista to the 1920's with her hats.
VANCOUVER, CN September 18, 2008 — German designer Claudia Schulz is setting a new trend in hat designs. With 10 varying pieces for the most recent collection, her hats stand out through the shape and color, or color combinations, simple lines and geometric shapes, understated and modern. She creates wearable, functional hats for every day use, with minimal accessories.
Claudia's inspiration comes from the 1920s cloche/cap, which she's transformed, into a modern urban hat. Claudia has always had a passion for hats, she likes to wear and collect them. A few years after she moved to Canada from Berlin, she signed up for hat making courses. She enjoyed the process of making a hat so much that it became my art.
"…the playful details like contrast stitching, cheeky pompoms, buttons, and vintage buckles are what make them truly special."- DailyCandy.com
The hats are made of woolfelt and adorned with vintage pieces like buttons and buckles that she finds in shops and flea markets. The process is simple. Claudia starts out with the color and accessories in mind and designs the hat around it. Her attraction to colors is incorporated into her hats. In this 2008 collection, she chooses grays, browns, greens and blacks and throws in a few bright colored hats for that extra edge. This season she chose fuchsia, royal blue and red, adding the vibrancy that the basic gray's and blacks need so they are fun, but not overwhelming.
"In designing my hats I'm definitely influenced by German Designs. It's something you grow up with and see in daily life…. starting from architecture like the Bauhaus movement to industrial Design to furniture Design. I'm transferring these elements of simplicity and functionality into my hat designs"- Claudia Schulz
The Claudia Schulz hats are about styling the urban fashionista who has an attraction to the vintage chic 1920's style.
To see the range of the Claudia Schulz Hats, please visit www.claudiaschulz.com
For more information contact:
ICY Public Relations
Yetunde Taiwo
T: 305.940.0067
F: 215.326.7302
E: yetunde@icypr.com
W: www.icypr.com
# # #