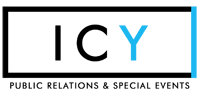 For Immediate ReleaseLOS ANGELES, CA July 20, 2009 — Los Angeles based designer Adefunke Adegbola has launched her new website for Ella Brown Couture, showing it's latest collection of evening wear, cocktail wear and embellished handbags. The brand has also expanded its glamorous repertoire by introducing ultra luxury artsy footwear pieces into the collection.
The new Ella Brown Couture website officially launched today July, 20th 2009 on www.ellabrowncouture.com. This latest collection explores freshness with lots of details and a modern touch. The common thread through the entire collection is the emphasis on the waist, shoulder and dramatic collars with silk piped rosettes, pleated bodice, silk embellished bows on dresses, shoes and clutches, rimmed Swarovski crystal and cabochon embellished pieces. The Fabric choices include silk charmeuse from Brazil, whimsical whipped taffeta and beaded silk chiffon.
"The addition of shoes to the brand was an easy decision. I want the Ella Brown woman to have a complete look. No look is complete without the right shoes… I'm excited about this collection"- Adefunke Adegbola.
Ella Brown Couture ® has become one of the well received names in the bridal, cocktail and evening wear market. Exclusive high end retailers around the world, as well as brides turn to the brand for that special moment, be it a walk down the isle or red carpet. Ms. Adegbola's (designer & creative director) creations are a true reflection of her design philosophy that combines her appreciation for traditional and classic with the modern fashion twist of today's stylish woman.
The brand flagship showroom is located at the heart of Los Angeles fashion district (California Market Center).
EBC creations particularly appeal to women of style who appreciate luxury and tremendous attention to details which are the overriding principles that Adefunke Adegbola condones when approaching her designs.
EBC is sold in over 40 select boutiques and bridal galleries in the U.S, Europe and Asia.
To see the range of the Ella Brown Couture collection, please visit www.ellabrowncouture.com
For more information contact:
ICY Public Relations
Yetunde Taiwo
T: 305.549.3676
E: yetunde@icypr.com
W: www.icypr.com
# # #