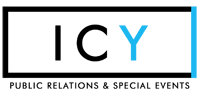 For Immediate Release
GRAMMY NOMINATED PRODUCER NOTTZ REMIXES UK INDEPENDENT LABEL ARTIST; ADAMA'S TRACK "TAKE ME HOME". THE RESULT IS A SMOOTH UNION BETWEEN A MAJOR PRODUCER AND AN INDEPENDENT LABEL ARTIST
NEW YORK, NY February 1, 2008 — We are very happy to announce the Grammy Nomination of Record producer, Nottz Raw, for his production on the Kanye West album 'Graduation'.
Over the past decade, the Virginia-based Producer has made hundreds of classic beats for both newcomers and industry legends. And, judging from his future plans, he's just getting started. To put it bluntly, Nottz Raw has one hell of a catalog. In a little over a decade the low key Norfolk, Virginia, native has managed to supply backdrops for hip-hops most notable names from Busta Rhymes, SNOOP DOGG and Method Man to Scarface, G-UNIT, Notorious B.I.G. DR. Dre AND THE LIST GOES ON!!!
Nottz latest collaboration is with a newcomer from the UK, Adama. He heard of Adama's music through her myspace page and was instantly interested in working with her. Nottz approached Adama and asked to remix her song 'Take Me Home'. The result is a bass pumping new version to the song that will be added as a bonus track on Adama's debut album 'Delicate Dragon' which is due for release in April 15th 2008 on 4Dpeople Records.
Hot out of the studio, 'Take Me Home – Nottz Remix' is available for direct download via the following link:
http://www.adamaworld.com/bandauditions/download?id=16
Adama is an artist from the UK who has recently moved to New York and is getting folks here very excited about her unique style. Nottz is not the first to fall into Adama's creative web. She has already worked with the likes of the Jerusalem Symphony Orchestra, Barrett Martin of the Screaming Trees and Peter Buck of R.E.M. Adama's upcoming debut album which was produced by Gili Wiseburgh (Frou Frou, Imogen Heap, Sugar Babes), incorporates eclectic flavors that appeal to people cross-genre from rock, r&b, pop to jazz. Adama's style gives a sense of credibility and authenticity but still maintains the melodic focus of pop.
Adama is scheduled to perform with her band on February 6th in the Cutting Room 19 W 24th St New York, NY 10010 for at 9:30pm. For press tickets to review the performance or inquiries about featuring Adama, please call 561.506.6530. Also visit Adama's websites online at http://www.adamaworld.com/ or www.myspace.com/adama . Do not miss a chance to watch this rising star perform live.
For more information or a sample CD for review please contact:
ICY Public Relations
T: 305.940.0067
F: 215.326.7302
E: mailto:info@icypr.com
W: www.icypr.com
GEN ART SEEKS EMERGING FASHION DESIGNERS
Gen Art is now looking for talented fashion, swimwear, and accessory designers who are based in Florida or Georgia to participate in our 5th Annual Fresh Faces in Fashion! This is an unequaled opportunity to participate in a cutting edge, high-profile runway show which is attended by press, buyers, celebrities and fashion industry professionals, all at NO COST to the designer.
Fresh Faces in Fashion is the largest showcase for emerging fashion designers in the continent. The annual shows feature the best emerging clothing and accessory designers who have been working under their own label for the past 1 to 5 years. The Fresh Faces in Fashion program is designed to discover new design talent and give them their first exposure to members of the press, the design community, potential buyers and investors, and an enthusiastic audience of young, affluent Miamians. Fresh Faces in Fashion Alumni designers include Zac Posen, Rebecca Taylor, Uli Herzner, Chaiken, Keenan Duffy, Louis Verdad, Shoshanna, Vena Cava and many more.
Last year, Fresh Faces in Fashion Miami hosted over 1,500 guests for an unforgettable evening under the stars showcasing Miami's own Bogosse, Zula Studio, Secrets of Charm, Maya Swimwear, as well as H Fredriksson (New York), ONG (New York), and local accessory designers Adriana Castro, Erika Pena, and Caroline Dadlani.
In order to be eligible to participate in Gen Art's Fresh Faces in Fashion event, applicants must meet the following requirements:
1) Designer currently has a full collection to show (at least 10 looks)
2) Designer's label is less than 7 years old
3) Designer is currently selling garments/accessories in at least one store
If you meet the above requirements, please send ONE E-MAIL WITH THE FOLLOWING ITEMS TO miami@genart.org:
1) Professional Bio and/or Press Kit (include your e-mail, phone number and address).
2) Low resolution jpg. images showing at least 6 different looks (must be actual clothes or accessories, no sketches accepted).
In addition, you may also send look books to:
Gen Art MiamiRef: Fresh Faces420 Lincoln Rd. Suite 340Miami Beach, FL 33139
The submission deadline is Monday, January 28th. Incomplete submissions or submissions received after this date will not be considered.
Up to six designers will be chosen by a Selection Committee made up of distinguished industry professionals.
Gen Art's fashion program also supports emerging fashion talent through our business seminars, networking events and industry and resource referrals. For more information on Gen Art visit www.genart.org.
We look forward to seeing your work!