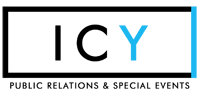 For Immediate Release
Ella Brown Couture launches its website to the world.
The New website highlights the 2008 Ad Campaign. The Collection is in over
15 stores across America and 2 stores in Asia
LOS ANGELES, CA January 14, 2008 — Ella Brown Couture, one of the newest Haute Couture designers to meet the industry has just launched its website. www.ellebrowncouture.com. With over nineteen stores (which include Jonathan in California, La Contessa in Arizona and Mark Shale in Chicago to name a few) caring over 25 varying pieces of the Ella Brown Couture line, the collection incorporates a variety of styles and rich fabrics. The mood is very luxurious, glamorous with a very raw edge. Every piece has an exotic extra bold statement.
Started by former Chicago residence Adefunke Adegbola in 2004, Ade moved to Los Angles California in 2006 to develop the brand into something even bigger and better. Her fall 2007 collection was showcased at the Miami
fashion week and Chicago fashion week respectively in 2007; she is an associate member of the GENART foundation of Los Angeles. From the perfectly sophisticated femininity of the Ella Brown designs, one would never know she had no official formal training before starting the Ella Brown Couture label. Adefunke Adegbola trusted her instincts before getting into the fashion business and it all started at a very young age growing up in Nigeria.
"I've always wanted to be a fashion designer! I will cut, chop, snip, sew and tack anything that came my way.
My mother is one of my biggest inspirations, she is such a creative and crafty individual and there is always a nice touch that shows her personal style and the way she puts colors together. I love working with fabrics that compliments a woman's anatomy, think fluid silk, Brazilian Chamuese, delicate chiffon and predominantly jewel tone with some spice of a huge gem stone hiding somewhere."
Ella Brown Couture is scheduled to be at Magic Women Apparels Show in Las Vegas in February, Accessories the show in New York and Texas in January and February respectively and in the Scene in Dallas, Texas. The collection is about styling the woman who loves to stand out and has an appreciation for luxury. To see the range of the Ella Brown Couture collection, please visit http://www.ellabrowncouture.com/
For more information contact:
ICY Public Relations
T:   305.940.0067  305.940.0067
F: 215.326.7302
E: yetunde@icypr.com
W: www.icypr.com

# # #