For Immediate Release
DECK YOUR HEADS WITH HATS OF CLAUDIA SCHILZ, 'TIS THE END OF YEAR COLLECTION
VANCOUVER, CN December 10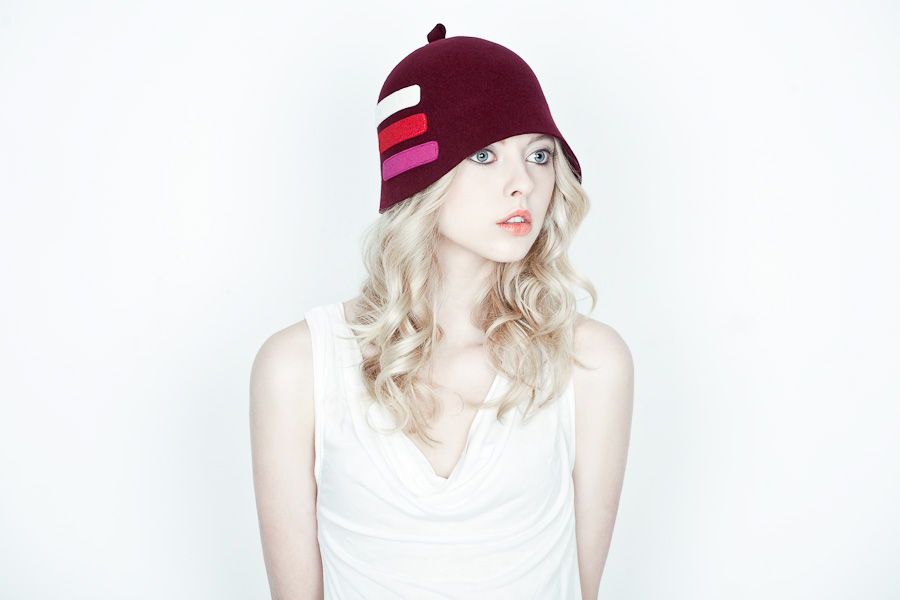 , 2009 — German designer Claudia Schulz has launched a new collection ideal for the holidays. With 5 varying pieces for this latest end of year collection, her hats stand out through the color, color combinations and simple lines that have an understated but modern look. This latest collection brings out more neutral colors of the fall season. Claudia's wearable, functional hats are for everyday use, with minimal accessories. Her inspiration comes from the 1920s cloche/cap, which she has transformed, into a style for the modern fashionsita who loves hats.
"…You can have a bit of fun with your wardrobe by incorporating one-or a few-of these original designs. They are perfect for a slightly drizzly day, or a morning when you just can't seem to get of bed head."- Torrie Eaden – Nuvo Magazine
The bell-shaped hats are made of wool felt and this year end collection brings out more neutral colors of the fall season, accentuating it with lines giving this collection a funkier yet contemporary feel. The process is simple. Claudia starts out with the color and accessories, embellishments and decorative threads in mind and designs the hat around it. Her attraction to colors is incorporated into her hats. In this 2009 end of year collection, she was inspired by the elements of graphic printing.
Claudia's hat designs have a minimalist aesthetic and a functional appeal. The bold use of contrasting colorful threads, fabrics and buttons on this collection accentuate the artistic designs.
"I wanted to create a line of hats that are for casual wear and understated, that could be worn with jeans and a shirt. I used numbers and lines, which are block printed or attached felt cut outs, buttons and embroidered crosses. I love the funkiness of this collection"- Claudia Schulz
The Claudia Schulz hats are about styling the modern fashionista who has an attraction to the vintage chic 1920's styles and can still make a statement in the 21st century.
To see the range of the Claudia Schulz Hats, please visit www.claudiaschulz.com
For more information contact:
Yetunde O. Taiwo
ICY Public Relations
P: 305.549.3676
E: yetunde@icypr.com
W: www.icypr.com