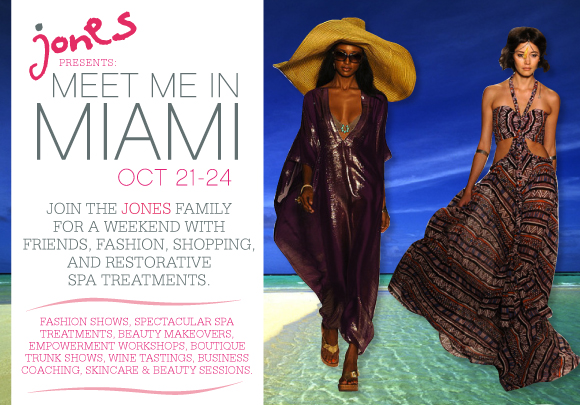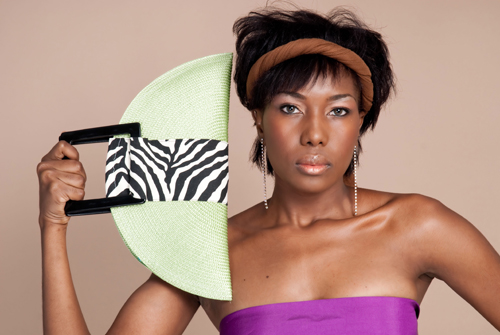 Haitian designer, Adjanie has been selected as one of the five designers that will compete in the JONES Magazine Miami Designer Competition. This exciting event is scheduled to take place on Sunday, October 24th, 201o at the Mai Tardi Miami Design District at 12 noon. The designer's competition will feature the five selected designers in a private fashion show presented by JONES Magazine and Moselle Boutique Miami.
The designs will be reviewed by a panel of  judges and will be viewed by local and national press, buyers, celebrities and VIP guests attending the event. The winning designer will have their name, headshot and photo of the winning outfit featured exclusively on the office JONESMAG website, www.jonesmag.com.
To learn more about the competition, please visit http://jonesmag.com/. JONESMAG is a lifestyle and shopping editorial for the multicultural woman. From fashion to food to distinctive travel destinations to the best in home design, JONES is the go-to guide for a sophisticated consumer in print and online.
ICY PR is proud to have its client, Adjanie as one of the few selected for this competition. Please visit, www.adjanie.com to learn more about the designer and her work.
This has been an ICY REPORT
For further inquiries about Adjanie or for press materials please e-mail your request to us at  info@icypr.com
ICY Public Relations
Ebele Okocha
T: 305.549.3676
E: info@icypr.com
W: www.icypr.com